After first meeting with you to understand your business goals, we will analyse your existing assets (website, mobile apps, social) and devise a digital strategy to meet your goals.
We teach a man to fish, upskilling your existing team in all things digital. We'll recommend vendors and help you assess their offering, knowing the right questions to ask.
As you continue to implement your digital strategy, we will provide quarterly reviews to ensure you are on track with meeting your objectives and suggest any tweaks required to ensure you hit your targets.
Client Testimonials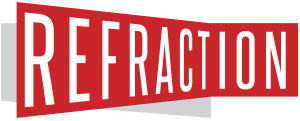 "G67 are a quick, flexible solution to rapidly growing and understanding your digital audience. Anne-Marina is smart and savvy and brings practical solutions to small businesses, which has been crucial to us as publishers"

"G67 consulted on the launch strategy for Private Media's next website, Daily Dish. They brought a new skill set to the organisation and assisted in upskilling members of our product team. Their insight and experience was invaluable and they forced us to reexamine the original strategy in favour of a direction with an increased likelihood of success." Marina Go, CEO, Private Media
"Thanks so much for your leadership on this project. I really appreciate your ownership and initiative and your ability to synthesise many issues then present a considered solution to me. You're very switched on operators with whom it's a pleasure to work." Geoff Lucas, COO, McGrath Real Estate